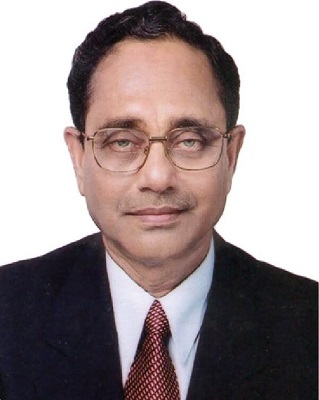 MR. SHEIKH KABIR HOSSAIN
Chairman
Sheikh Kabir Hossain was born in 1942 in the famous Sheikh family in Tungipara police station of Gopalganj district. His father's name is Khan Saheb Sheikh Mosharraf Hossain. He has a masters degree from Dhaka University. Sheikh Kabir Hossain is the Sponsor Director of Sonar Bangla Insurance Limited. He is the chairperson of the company since its inception. He is also Chairman of Fareast Islami Life Insurance Co. Ltd. He is the President of Bangladesh Insurance Association, Chairman of the Board of Trustees of Fareast International University, Chairman of Bangladesh Private University Association, Chairman of CDBL and National Tea Company. Member of Governors of Bangladesh Open University, Director of FBCCI, Vice-Chairman of Islami Eye Hospital. Former Chairman of Bangladesh Red Crescent Society and former international director of Lions Club International.
---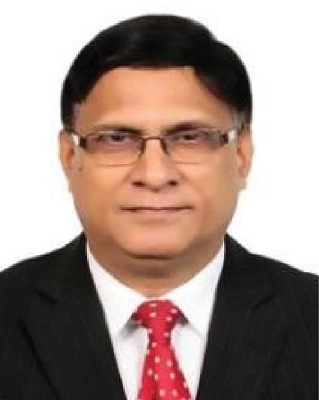 Dr. Md. Ibraheem Hosein Khan
Vice Chairman
Dr. Md. Ibraheem Hosein Khan, Independent Director of Fareast Islami Life Insurance Company Limited is a PhD degree holder from Jahangirnagar University, Dhaka. Mr. Khan has completed his masters degree in Public Administration from University of Canberra, Australia. He has also completed Graduate (honours) and Post Graduate in English Language and Literature from Jahangirnagar University, Dhaka. He also did LLB (honours) from University of London. He was a member of Bangladesh Civil Service Administration cadre and finally promoted to the post of Secretary. During his service tenure, he served many prestigious positions in the Government. He served as a Secretary, Ministry of Cultural Affairs, Administrator (Mayor) in Dhaka South City Corporation, Additional Secretary in the Ministry of Public Administration, Additional Secretary in the Ministry of Land and Assistant
---
SHEIKH MAMUN KHALED,PhD
Director
Lieutenant General (Retd) Sheikh Mamun Khaled is a passionate leadership developer with an experience of more than 39 years of distinguished service in Bangladesh Army. Currently he is working as the Chairman of the Board of Sublime Group. He was born in 1962 and got his commission in 1981, and thereafter left outstanding footprints in the all the capacities that he served. Lt Gen (Retd) Mamun Khaled was the Director General of Directorate General of Forces Intelligence (DGFI) and also the Vice Chancellor of Bangladesh University of Professionals (BUP). Later, he served as the Commandant of National Defence College (NDC) responsible to prepare senior military officers of Bangladesh Armed Forces, foreign military officers, and Civil Service officers on strategic leadership roles. Lt Gen (Retd) Mamun Khaled completed his first MBA from Royal Roads University, Canada, second MBA
---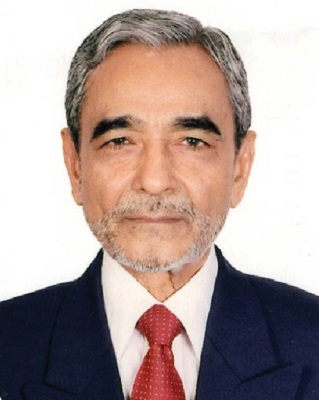 MR. JAHURUL ISLAM CHOWDHURY
Director
Jahurul Islam Chowdhury is one of the renowned & well known businessmen of our country. He is the key entrepreneur of Fareast Islami Life Insurance Company Ltd. He has completed Graduate from University of Dhaka. He obtained Diploma in Management from American Graduate School of International Management, Thunderbird, Arizona, USA. He also attended 5 Nation Asian Productivity Organization training in Manila. He has 30 years vast experience in Financial & Real estate sector. He had a Chairman of renowned companies, such as Northern General Insurance Co. Ltd. (1996-1998). Fareast Islami Life Insurance Co. Ltd. (2000-2008 EC, BOD, Policy & Claims & Investment & Real Estate Com's.), Home Partners Ltd. (Real Estate owners). He engaged in various socio-cultural activities. He was Founding Secretary: Gulshan Society Jame Masjid. (2007-Onward) General Secretary
---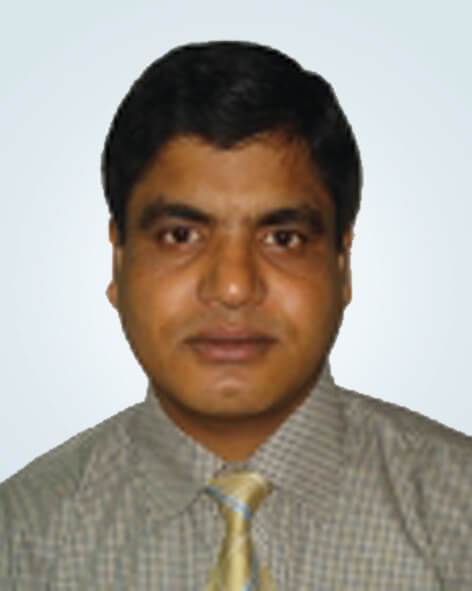 Dr. Md. Rafiqul Islam
Director
Dr. Md. Rafiqul Islam is a professor of the department of Banking and Insurance, Faculty of Business Studies, University of Dhaka. He completed his MBA degree from Institute of Business Administration (IBA), University of Dhaka and Master of Science in Mathematics from University of Dhaka. He also completed Doctorate degree in Business. He has started his career as a lecturer in the University of Dhaka in 1997 and promoted to professor in 2008. He has been serving various prestigious positions in the Dhaka University such as Director, DBA program, Director, MBA(Evening) Program, Director, Master of Professional Banking, Director, Master of Actuarial Science Program and Director, Master of Tax Management program in Banking and Insurance Department. He participated in different professional workshops, conferences, seminars and trainings in home and abroad.
---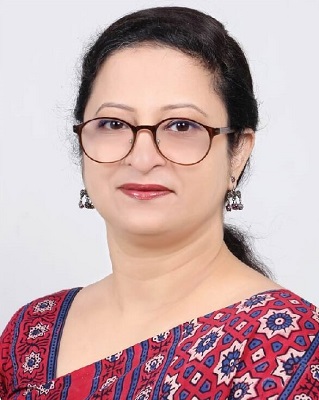 Dr. Lafifa Jamal
Director
Dr. Lafifa Jamal is a Professor of the Department of Robotics and Mechatronics Engineering, University of Dhaka. She is the former Chairperson of the same department. Previously, she was a faculty member of the Department of Computer Science and Engineering, University of Dhaka. She is also serving as the Provost of Shamsun Nahar Hall, University of Dhaka. Dr. Jamal is currently serving as the President of Bangladesh Women in Technology (BWIT), which is dedicated to facilitating women involved in different technology industry levels and creating a wide range of professional development and networking opportunities and making meaningful contributions to the growth of Bangladesh. She is the Founding Director of Bangladesh Flying Labs which is a hub to connect robotics and tech researchers and enthusiasts from home and abroad for social justice, equality, and development.
---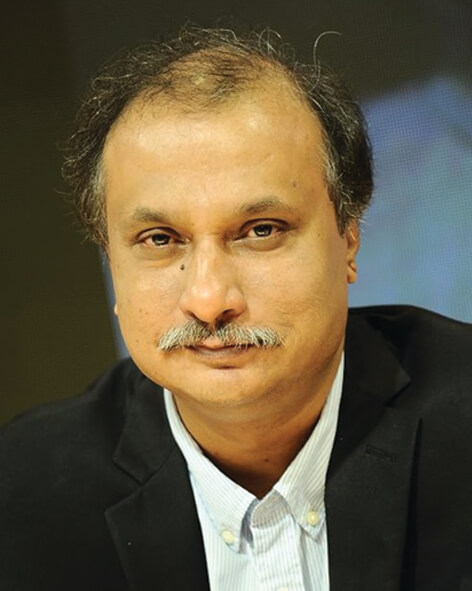 Mr. Mozammel Haque
Director
Media Personality and ICT Specialist: President, ICT Club Limited President, The Editors Guild, Bangladesh Senior Vice President, Association of Television Channel Owners (ATCO) Advisor, Broadcast Journalist Center Advisor, Institute of Conflict, Law and Development Studies (ICLDS) Director, Bangladesh Sangbad Sangstha (BSS) Business : Managing Director & Chief Editor, Ekattor Media Ltd. (Ekattor Television) Chairman, Digital Equipment Manufacturing Company Ltd. Chairman, Digital Services Limited Chairman, Digital Technologies Limited Chairman & Managing Director, Connecting Bangladesh Limited Managing Director, Digital Communications Limited.Business Background : Started business career as the Authorized Dealer of Apple Computer in 1988. Became the Exclusive Distributor for Digital Equipment corporate in 1996.
---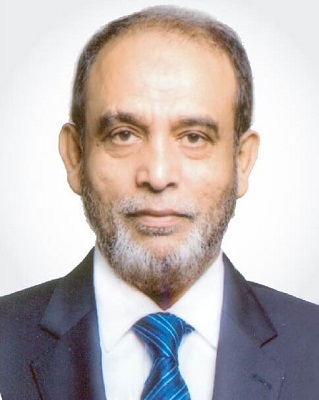 MR. AL-HAJ MD. HELAL MIAH
Director
Al-Haj Mohammad Helal Miah is a Sponsor Director of Fareast Islami Life Insurance Company Limited and the Founder Chairman of Amanat Shah Group. He is the man of vision. In the Last 35 years he has established himself as successful industrialist and renowned businessman, especially in the field of spinning and textile. His business affiliation is versatile and diversified in the capital market. He is the founder President of Bangladesh Lungi Manufactures, Traders & Exporters Association. He is also earning foreign currency every year exporting his products. He is the member of Board of Trustee and Board of Governor of Southeast University, Narsingdi Model School and contributing the nation with quality education. He is the life member of Bangladesh Red Crescent Society, Bangladesh Diabetics Society, Narsingdi Club and Narsingdi Foundation.
---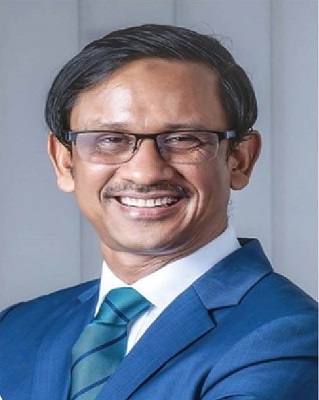 MR. Arif Khan, CFA, FCMA, MBA
Director
Arif Khan brings more than 30 years of management experiences and currently engaged in "Fund Management" business. He served in various prestigious local, multinational and government organizations in the financial services sector. Mr. Khan served as a CEO & Managing Director of IDLC Finance Limited from April 1, 2016 to March 31, 2021. In this role he played a key role in the growth of the company as well as development of several business wings. He has also been part of Bangladesh Securities and Exchange Commission (BSEC) as the Commissioner in a 5 year stint and has been widely acclaimed for his role in the development of the capital market of Bangladesh. He began his career in 1991 as a Probationary Officer in AB Bank Limited. Mr. Khan is a Fellow Member (FCMA) of the Institute of Cost and Management Accountants of Bangladesh (ICMAB), where he chaired the role
---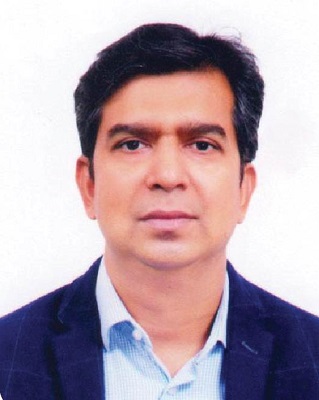 MR. Mostafa Zamanul Bahar
Director
Mostafa Zamanul Bahar was born in 1971 in a renounce Muslim family. He obtained MSS degree from University of Dhaka in Economics. He has been working at Beximco Group since October, 1996 till date. At present his position in the company is Executive Director, Group Finance & Corporate Affairs. He also worked at American Express Bank from 1995 to 1996. He is Interested in Sports & Travelling, currently life member of DUEDAA (Dhaka University Economics Department Alumni Association), Bangladesh Economic Association, Salimullah Muslim Hall Alumni Association & Member of Dhaka Club Limited. He widely Travelled USA, UK, Japan, Australia, Singapore, Germany, Italy, France, China, Malaysia, India, Pakistan, Indonesia, Hongkong, Saudi Arabia, Arab Emirate etc.
---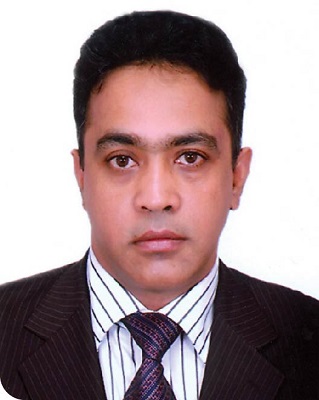 MR. Mohammad Ali Nawaz
Director
Mohammad Ali Nawaz had a brilliant educational back ground. He obtained MBA degree from Institute of Business Administration (IBA), University of Dhaka with major in Finance in the year 1989. He also qualified as a Cost and Management Accountant from The Institute of Cost Management Accountants of Bangladesh in the year 1988. At present he is a Fellow Member of The Institute of Cost Management Accountants of Bangladesh. He has 30 years experience as an Accounting and Finance Professional. After joining as a management trainee in Beximco Pharmaceuticals Limited in 1990, he worked for different entities within Beximco group in different functions at varying capacities. He was appointed CFO of Beximco Pharmaceuticals Limited in 2003. During his long service career, he has possessed diversified skills and experience in the following areas:
---
MR. MD. MASUM MIA
Director
Md. Masum Mia was born in 1975. He has completed his MBA degree from Dhaka University. He is Experienced Sr. General Manager of Finance with a demonstrated history of working in the Textiles industry. Skilled in trade finance and corporate relations. He has Strong finance professional with a Master of Business Administration (MBA) focused in Business Studies from University of Dhaka. At present he is serving in Beximco Textiles Ltd. as Senior General Manager (Finance & Accounts). His Service period in the organization from April 2005 to till date. He has successful completed a research on the topic "Woman and Child trafficking in Bangladesh" by the joint cooperation of the ATSEC (an N.G.O) and national Women association. The coordinator of this project was Dr. A.K.Fazlul Haq Shah (V.C. Eastern University & ex-professor of Dhaka University).
---