SHEIKH MAMUN KHALED,PhD
Chairman
Lieutenant General (Retd) Sheikh Mamun Khaled is a passionate leadership developer with an experience of more than 39 years of distinguished service in Bangladesh Army. Currently he is working as the Chairman of the Board of Sublime Group. He was born in 1962 and got his commission in 1981, and thereafter left outstanding footprints in the all the capacities that he served. Lt Gen (Retd) Mamun Khaled was the Director General of Directorate General of Forces Intelligence (DGFI) and also the Vice Chancellor of Bangladesh University of Professionals (BUP). Later, he served as the Commandant of National Defence College (NDC) responsible to prepare senior military officers of Bangladesh Armed Forces, foreign military officers, and Civil Service officers on strategic leadership roles. Lt Gen (Retd) Mamun Khaled completed his first MBA from Royal Roads University, Canada, second MBA
---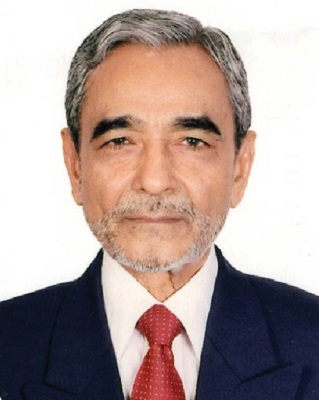 MR. JAHURUL ISLAM CHOWDHURY
Member
Jahurul Islam Chowdhury is one of the renowned & well known businessmen of our country. He is the key entrepreneur of Fareast Islami Life Insurance Company Ltd. He has completed Graduate from University of Dhaka. He obtained Diploma in Management from American Graduate School of International Management, Thunderbird, Arizona, USA. He also attended 5 Nation Asian Productivity Organization training in Manila. He has 30 years vast experience in Financial & Real estate sector. He had a Chairman of renowned companies, such as Northern General Insurance Co. Ltd. (1996-1998). Fareast Islami Life Insurance Co. Ltd. (2000-2008 EC, BOD, Policy & Claims & Investment & Real Estate Com's.), Home Partners Ltd. (Real Estate owners). He engaged in various socio-cultural activities. He was Founding Secretary: Gulshan Society Jame Masjid. (2007-Onward) General Secretary
---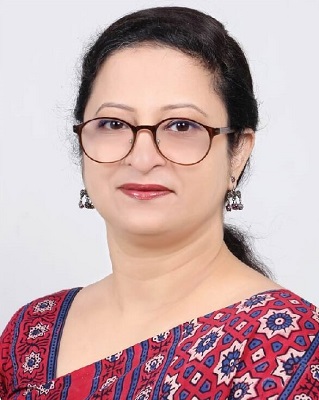 Dr. Lafifa Jamal
Member
Dr. Lafifa Jamal is a Professor of the Department of Robotics and Mechatronics Engineering, University of Dhaka. She is the former Chairperson of the same department. Previously, she was a faculty member of the Department of Computer Science and Engineering, University of Dhaka. She is also serving as the Provost of Shamsun Nahar Hall, University of Dhaka. Dr. Jamal is currently serving as the President of Bangladesh Women in Technology (BWIT), which is dedicated to facilitating women involved in different technology industry levels and creating a wide range of professional development and networking opportunities and making meaningful contributions to the growth of Bangladesh. She is the Founding Director of Bangladesh Flying Labs which is a hub to connect robotics and tech researchers and enthusiasts from home and abroad for social justice, equality, and development.
---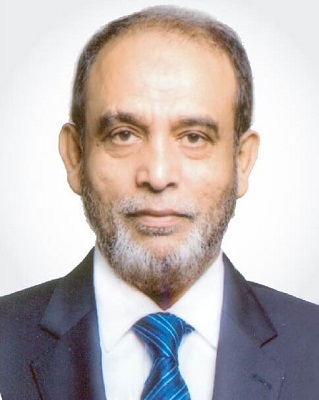 MR. AL-HAJ MD. HELAL MIAH
Member
Al-Haj Mohammad Helal Miah is a Sponsor Director of Fareast Islami Life Insurance Company Limited and the Founder Chairman of Amanat Shah Group. He is the man of vision. In the Last 35 years he has established himself as successful industrialist and renowned businessman, especially in the field of spinning and textile. His business affiliation is versatile and diversified in the capital market. He is the founder President of Bangladesh Lungi Manufactures, Traders & Exporters Association. He is also earning foreign currency every year exporting his products. He is the member of Board of Trustee and Board of Governor of Southeast University, Narsingdi Model School and contributing the nation with quality education. He is the life member of Bangladesh Red Crescent Society, Bangladesh Diabetics Society, Narsingdi Club and Narsingdi Foundation.
---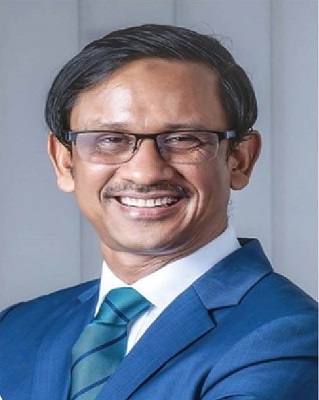 MR. Arif Khan, CFA, FCMA, MBA
Member
Arif Khan brings more than 30 years of management experiences and currently engaged in "Fund Management" business. He served in various prestigious local, multinational and government organizations in the financial services sector. Mr. Khan served as a CEO & Managing Director of IDLC Finance Limited from April 1, 2016 to March 31, 2021. In this role he played a key role in the growth of the company as well as development of several business wings. He has also been part of Bangladesh Securities and Exchange Commission (BSEC) as the Commissioner in a 5 year stint and has been widely acclaimed for his role in the development of the capital market of Bangladesh. He began his career in 1991 as a Probationary Officer in AB Bank Limited. Mr. Khan is a Fellow Member (FCMA) of the Institute of Cost and Management Accountants of Bangladesh (ICMAB), where he chaired the role
---